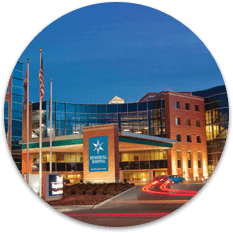 Giving specifically to a Beacon hospital or medical group that is close to your heart is one of the many ways you can make a difference at Beacon Health and help us continue to provide our patients with the highest quality of care. 
Beacon Children's Hospital
Community Hospital of Bremen
Elkhart General Hospital
Epworth Hospital
Memorial Hospital
Beacon Medical Group
Beacon Health Foundation's focus is a direct outgrowth of Beacon Health System's deep commitment to enhancing the physical, mental, emotional and spiritual well-being of the communities we serve. Our tax exempt identification number is 35-1536129.